2016 marks the 18th annual Bike Fest in Buena Vista, CO. The century route is the cornerstone of the Buena Vista Bike Fest. You will take in the outstanding views of Colorado's highest mountain peaks while enjoying the sunshine of the Arkansas River Valley. This is an ideal warm up for your summer riding season and is only a 2 hour drive from the Front Range! All routes start and finish at McPhelemy Park.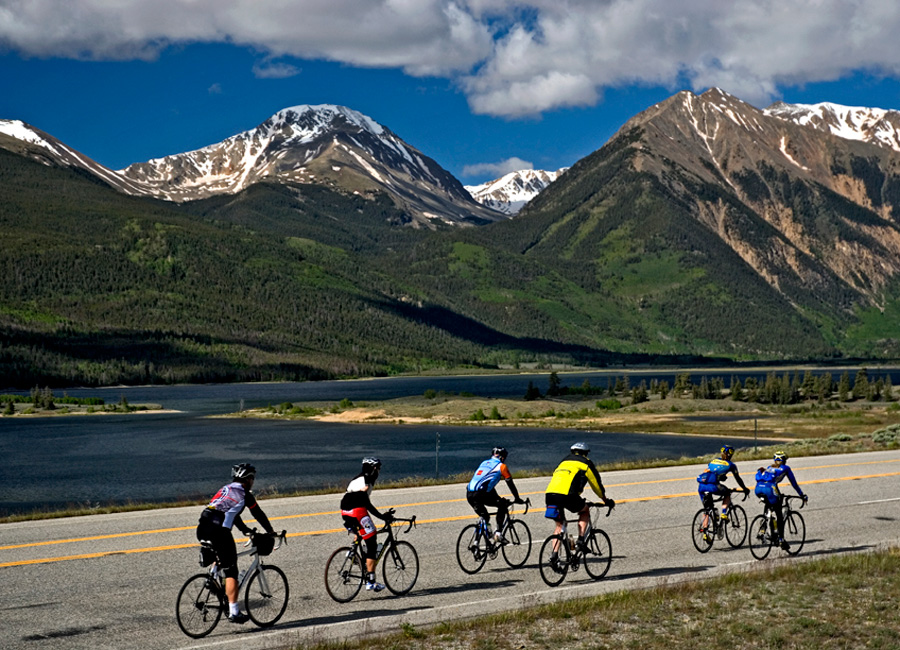 The beautiful BVBF century route goes North to Leadville, along the scenic rolling hills of Turquoise Lake Road, around the Mineral Belt Trail passing aspen groves and conifer forests, meandering through the historic Leadville Mining District, and back to Buena Vista in the shadows of Colorado's highest mountain peaks. Nearly all of the climbing is completed over the first 60 miles of the ride, with the last 40 miles essentially downhill to flat! Riders also have options to take shorter routes including a 40 miler, a 50 miler, and a "metric century" (62 miles) while still enjoying the Collegiate Peaks' magnificent scenery.
Click here for recommended start times and more information!