Welcome to Central Colorado.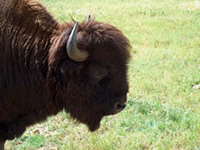 Three hundred days a year of blue sky and sunshine. Mountains towering to 14,000 feet capped in snow even in the heat of summer. Enough adventures summer or winter to have you reeling at the end of the day as you soak in Rocky Mountain natural mineral and hot springs.
Truly, there is no place on earth like this. Everything from world-class whitewater rafting to breathtaking 14,000 foot mountain climbing, from millions of acres of wilderness to ski resorts that will re-define what snow really is, awaits you in Central Colorado.